There are many benefits of choosing a Jeep hardtop over a soft top. However, there is usually one main problem. Removing a hardtop is not easy. As a Jeep owner, you may occasionally crave the experience of driving under the open air.
Considering how challenging removing the hardtop is, this is a luxury that you may not be able to enjoy. What if it were possible to have access to fresh air with a hardtop still attached to the car?
The Bestop Sunrider for hardtop is built specifically to let cool air inside your cabin without you having to remove the hardtop.
The Sunrider is a replacement for the Freedom panels on your hardtop. It is retractable, and you can open it whenever you need to experience some nice weather when driving or parked at a spot.
For many Jeep owners who have a hardtop, the Bestop Sunrider allows them to experience open-air driving with the hardtop still attached.
The Sunrider doesn't just expose the front seats to the sky. It's waterproof, easy to install, and has plenty of other benefits.
If you have recently stumbled across the Bestop Sunrider for hardtop or a friend has recommended it, before you buy it. You need to know about some common problems associated with this hardtop accessory.
In the guide below, I will list common Bestop Sunrider problems and whether it's an accessory worth spending money on.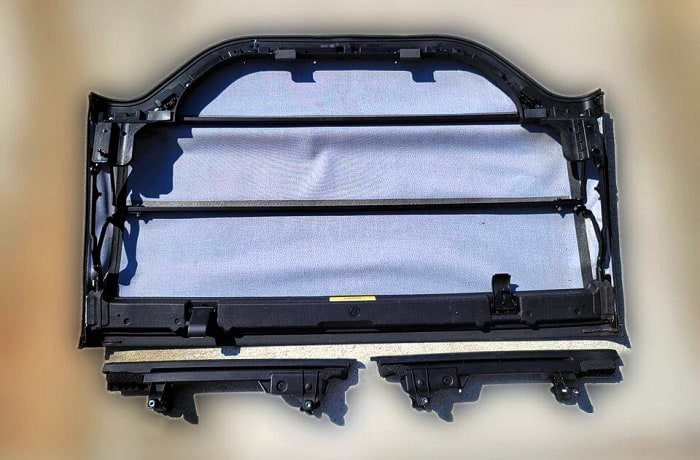 1. Leaks When Poorly Installed
The Bestop Sunrider is installed where the Freedom panels are located. This accessory comes with a guide on how to install it. If you miss a step or make a mistake during installation, you will deal with leaks whenever it rains or enter a car wash.
Please note that this isn't a problem with the Bestop Sunrider, but it's caused by poor installation.
If you are not very handy when it comes to installing car accessories, you should consider having an expert fix this accessory on your hardtop. That will ensure minimal leakage.
Most of the time, the Bestop Sunrider leaks where it meets the freedom panels. Also, in high-pressure car washes, you can expect some leakage even when it's installed correctly.
2. Noisy
If you spend a lot of time on the highway, you will not appreciate how noisy the Bestop Sunrider is. Unlike the freedom panels, it's a bit softer.
Therefore, as it hits the wind while driving, you will hear a lot of noise. The noise is even worse when then Sunrider is open.
By noise, we are referring to both wind and road noise. It's a fantastic accessory that lets fresh air in your cabin, but you will have to endure noisy rides.
Unfortunately, there isn't much that can be done about this noise caused by the Bestop Sunrider. Most Jeep owners get used to it with time.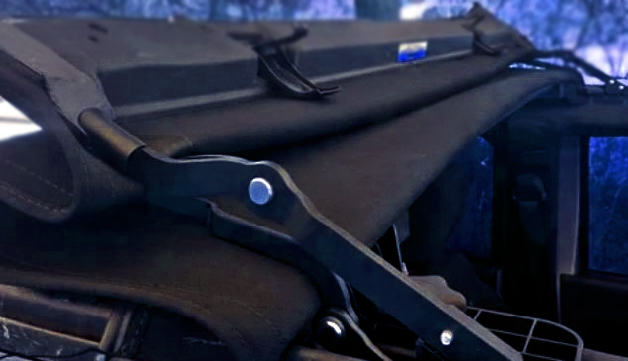 3. Expensive
To get your hands on a Bestop Sunrider for a hardtop, you can spend around $800 to $1000. Unless you mint money in your backyard, this is a lot of money to spend on a mod that only lets fresh air inside your cabin.
In the long run, it will be worth it if this is a feature that you appreciate. But if you are on a budget, it won't be such a good idea to spend a thousand dollars on a Bestop Sunrider.
One of the main reasons most people shy away from buying the Bestop Sunrider is its high cost. I wouldn't advise you to buy a second-hand Sunrider because it may not be in the best condition.
4. Fades Eventually
If you reside in an area that is sunny throughout the year, you will need to invest in a quality fabric cleaner and protector.
Even though the Bestop Sunrider is made using high-quality materials, the fabric eventually fades when exposed to UV rays.
To avoid driving around with a worn-out Sunrider that may affect the aesthetics of your Jeep, ensure that you clean and treat it with the protector frequently. This will ensure it looks good for a long time.
Compared to a standard hardtop, the Sunrider requires a lot of work.
These four are the main problems Jeep owners with the Bestop Sunrider have complained about. Other than the above complaints, there are also some good things about the Sunrider. It would be unfair if we didn't list them.
What Do People Like about the Bestop Sunrider for Hardtops?
If you look up Bestop Sunrider on Amazon and other platforms, you will realize that it has a rating of 4.5/5 stars. That means more than 85% of people who own this accessory love it. It wouldn't have such high ratings if it were an ineffective product.
Here is a roundup of some of the positive reviews of the Bestop Sunrider;
• Out of the many compliments the Sunrider has received, its design is what people love the most.
People who have hardtops on their car struggle with removing them to get the open-air experience. The Sunrider replaces the Freedom panels, and it's effortless to open and close.
If you are driving on a hot sunny day, all you need to do is retract it, and the cabin will receive some cool breeze.
• The Bestop Sunrider is also praised for being very easy to install.
Most customers who installed this accessory on their Jeep did it alone. You only need to follow the guide, and you will have it fitted in no time.
Remember that installation heavily determines your experience with this product. Be careful to avoid leaks. It's a good idea to latch it every time you close it.
• It is made using high-quality materials.
There are a couple of Bestop Sunrider reviews that mention how it doesn't leak. Provided it's installed correctly, you can drive through the rain without worrying about water getting inside the cabin.
• Some Jeep hardtop owners like how the Sunrider looks post-installation.
However, this is debatable because some people think it doesn't look as good as the freedom panels. How it looks is more of a personal choice that you would have to make on your own.
Should You Buy the Bestop Sunrider for Your Hardtop?
Do you enjoy driving under the open air with the breeze blowing across your face and hair? Are you willing to pay several hundred dollars for such a luxury feature in your Jeep? Then I would say it's worth investing in a Bestop Sunrider.
We can all agree that many Jeep owners are outdoor enthusiasts. If your car has a hardtop, removing it all the time is tiresome and time-consuming. With a Sunrider install, you will never have to remove the hardtop whenever you want to feel the open air.
It opens and closes easily. It's also effortless to install. What I love most about this feature is that it doesn't need any modifications during installation. You only need to clip it in position, and you will be good to go.
As you consider getting this Bestop Sunrider for your hardtop, you need to be aware of the potential drawbacks. As for the leaks, you can remedy that through proper installation.
However, as for the noise and fading, you can't avoid these problems. If you take proper care of your Bestop Sunrider, it can serve you for longer.
Was this article helpful?