If quality and safety are what you are looking for in a set of wheels, MRR has got you covered. For a company that has got years of experience in developing high-end wheels, MRR has created a legacy for itself in the wheel market.
Known for making high-quality cast and rotary forged wheels, as a consumer, you have so many wheel designs and options to choose from at MRR.
Providing buyers with tons of colors and personalized styles, you can be assured of MRR wheels adding uniqueness to your vehicle.
And other than aesthetics, MRR invests heavily in the strength of their wheel structures, therefore durability is guaranteed.
As great as MRR wheels are, some car owners have run into problems with this brand in the past.
If you are looking to buy MRR wheels, getting to know some of the common problems these wheels have can help you make an informed decision on whether they are the ideal wheels for your car.
Let us jump straight into the common MRR wheel problems.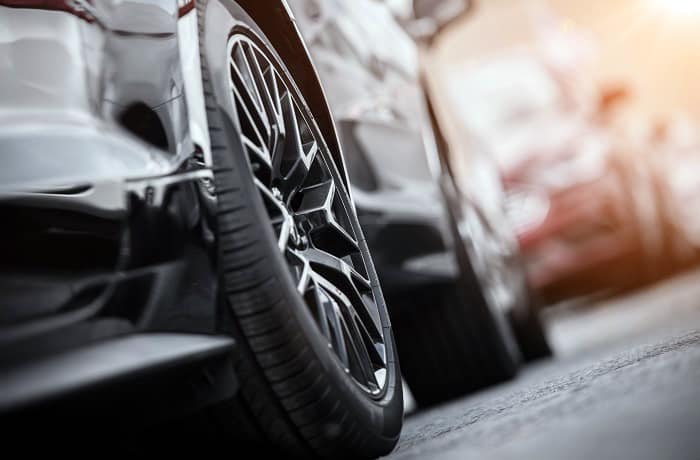 Common MRR Wheels Problems
1. Bending after a couple of months
MRR talks a great deal about how strong their wheels are. However, there have been complaints that some of their wheels bend easily just after a couple of months of use.
One of the complaints made is that a certain consumer claims that he began hearing vibrations coming from the wheels. This was after the owner had decided to rotate the wheels.
When they were checked, the owner found out that the wheels had bent slightly and they had been used for at least 4,000 miles.
This is a very short duration for wheels to bend. And even if one might argue that some people don't have the best driving habits, a quality wheel should be strong enough to handle the pressure of potholes and bumps.
Since MRR wheels are not replicas, it does come as a surprise that some of their wheels can bend very easily.
The good news is, MRR does offer a warranty on the wheels. So, if you happen to notice any structural damage after a while, you can make a claim. Provided you have not voided the warranty, they should replace the wheels for you.
2. The finish is very easy to scratch
Both in picture and person, MRR wheels look amazing. The finish is to die for and because they also make personalized designs, you can be creative and get yourself a set of unique and good-looking wheels.
However, another common problem with these wheels is how easy to scratch the finish is. Something as tiny as a single rock chip is going to leave a mark on the finish.
And even though the warranty covers scratches, who has the time to always be on the phone making claims for the damaged finish on the wheels.
If you decide to get MRR wheels, invest in a wheel rim protector. And it is also a good idea to have a wheel repair kit around, just in case you encounter scratches or curb rash.
3. In some MRR wheels, the valve stems at the center hit the brake calipers when driving
This can be quite risky. MRR makes wheels for almost any car model. And so far, they have done a commendable job in providing custom-fit wheels.
However, there have been cases where some of their wheels are not properly engineered and when installed, they hit the brake calipers as you drive.
This is not a very common occurrence but being a problem that has been encountered by some people, you should be very careful; when making your order.
Always specify the size of your tires and the model of your car so that you can get an exact fit. When installing the rims, confirm if it fits correctly before driving off. Failure to do so can be very risky.
There is another common problem that regards the fitting of MRR wheels. It doesn't involve the valve stems but it's about the center caps not fitting well and sticking out a little bit.
This problem can only be resolved by the manufacturer and you will have to get a replacement of these caps because everything in the wheel has to fit.
Even though this isn't such a big problem, it can be quite inconvenient. MRR wheels have a great customer support team that can be reached easily.
The problem is that it takes a while for you to get a replacement. And you may have to call them more than once for you to actually get your complaint heard. So, this is an area this brand really needs to work on.
How Do MRR Wheels Perform Quality-Wise?
For anyone who is thinking of buying MRR wheels, you must learn more about their quality. This is even more crucial if you have just seen the pictures online and haven't inspected the wheels in person.
We have all been victims of being fascinated by great pictures of certain car parts only to be disappointed when they are delivered.
Fortunately, MRR is a reputable brand and their wheels don't just look good in pictures, they look superb in person. These are the kind of wheels that will have heads turning.
Moreover, they are not cheap-looking wheels. They definitely have some quality in them.
And despite the above problems, for the price you will get MRR wheels, they will not disappoint you. The biggest downside of MRR wheels is that they scratch easily.
With that information in mind, you may want to change some of your driving habits so that you can retain the beautiful finish for longer.
Quality aside, MRR wheels are not a replica of anything. If you know a thing or two about wheels, you can testify to this. MRR is a company that puts in a lot of effort in creating unique wheel styles.
What Do Other Car Owners Think of MRR Wheels?
Weighing between negative and positive reviews, the latter is more. And that is a sign that MRR wheels aren't problematic.
The most common opinion people have on MRR wheels is their unique and stylish designs. If there is a sector that MRR wheels has really excelled in is with the design.
They have so many patterns for car owners to choose from. And if you are bold enough you can try different colors as well.
In an era where replicas are running the streets, driving in authentic MRR wheels will make you feel more confident on the road.
Another thing that car owners love about these wheels is that they are lighter. Other than the fitting and scratching issues, this is a great brand that makes quality and stylish wheels.
What are MRR Wheels?
You may have seen MRR wheels or even had them in your car, but what do you know about this brand? As we look into some of the problems their wheels have, it's also important that we educate you on a thing or two about this brand.
Out of the many aftermarket alternatives around, MRR wheels are some of the best. This brand started out making private label and original equipment manufacturer wheels.
However, with time, they ventured into making wheels for all car brands. Whether you drive a Jaguar, Audi, Hyundai, Ford, or Volkswagen, MRR has got some fancy rims for your car.
Some of the notable qualities of MRR wheels are that they are strong, durable, stylish, powerful, and very lightweight.
These are all impressive features that make your car look better and ensure it performs well on the roads.
The brand has many finishes for you to choose from. These range from chrome paints to polish and high gloss.
They make flow-formed wheels. And you can also shop alloy wheels that are available from fifteen inches going up.
MRR uses high-tech coating technology that ensures the finish lasts for longer. Plus their customer reps are always available and ready to listen to your complaints.
Does MRR Wheels Offer a Warranty?
After reading the above problems, are you wondering whether MRR has a warranty on their wheels? Yes, they do have a one-year warranty against defects of the workmanship or material.
The first loophole in this warranty is that it doesn't mention structural damage. And that is a common problem with their wheels meaning that there is a big chance that MRR wheels won't be replaced by the company if they get bent.
MRR's wheels warranty is quite shady. They also go on to say that their warranty doesn't cover corrosion caused by chemicals found in snow and cleaning agents.
Do they expect their wheels to be driven on air? They also say that their warranty doesn't cover damage caused by road hazards, accidental curb damage, or mechanical car wash equipment.
Accessories provided alongside the wheels are not covered by the warranty. So if the caps, bolts, or hub rings get damaged, you are on your own. Also, if you have modified the wheels in any way, they won't be covered by the warranty.
From the above conditions stated in their warranty, the odds of getting a replacement from MRR when you run into any of the above problems are very slim.