In the wheels market, HRE is an industry leader. This brand receives tons of positive reviews from customers. If you have decided to switch to aftermarket wheels and have stumbled across HRE, below is an in-depth review that will help you figure out if these wheels are good for you.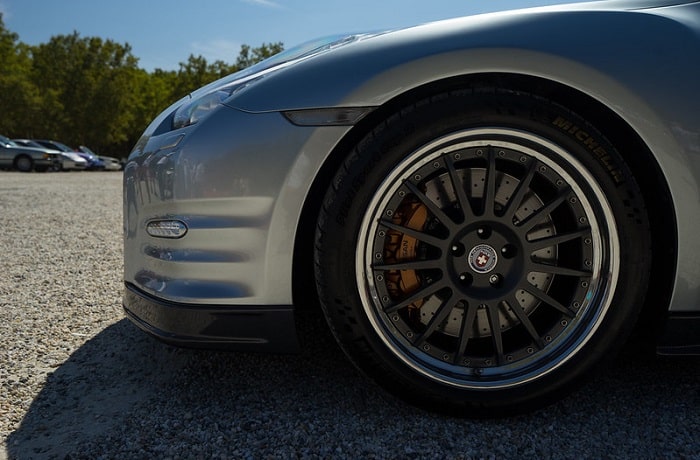 Who is HRE?
A good place to start would be identifying who HRE are and what they do. HRE is one of the most reputable wheel makers for those who are new to the wheel market.
They are based in San Diego, California, and make four types of wheels; 1-piece, 2-piece with FMR, and 3-piece forged. They also introduced FlowForm, which are cast wheels.
The four-wheel types made by HRE boast excellent durability, performance, and aesthetics. At HRE, you can also opt for the build to order wheels. These are wheels that can be customized to suit your preferences.
You can shop for HRE wheels from specialty retailers or selected car dealerships all over the country. They make wheels for sports cars, SUVs, and performance vehicles.
Many things make HRE wheels stand out from others. Their forged wheels are known to have the best designs and are incredibly light.
These wheels are super strong and have been in the market for years. That means that they have been tried and tested for performance.
One of the key characteristics of HRE wheels is that they feature lower rotational inertia. The purpose of the latter is to give your car the stability it needs when the wheels come across a disturbance.
With HRE wheels on your car, you are assured of exceptional ride comfort and increased control. Do not forget, the lighter the wheel, the shorter the braking distance. So, you are also assured of better safety when you install HRE wheels.
Despite offering car owners unrivaled performance, these wheels offer better aesthetics than most aftermarket wheels.
The finish on an HRE wheel is uniform and unique. With the option to order a set of customized wheels, HRE is just a click away if you wish for something rare.
Without a doubt, HRE wheels are a great choice. Despite being expensive, they offer value for money and are worth every money spent on them.
How Are These Wheels Made?
HRE wheels undergo a thorough forging process. It's why they perform and look much better than typical wheels. Below is a quick overview of the HRE wheels manufacturing process.
Similar to other wheels, HRE are forged using aluminum billets. The billets are initially dyed before being put through high pressure and heat, which molds the wheels to one of HRE's designs.
Thanks to this forging, the metal created is durable and lighter. Most HRE clients are high-performance car owners. It's why they pay a lot of attention to the weight and strength of wheels created.
Once the forging process is done, the wheels are further designed, and that's how the 1-, 2- and 3-piece models are created.
Unlike other wheel brands that send their newly manufactured wheels to the market straight after. HRE wheels are tested before being sent to the market. This is why these wheels usually aren't problematic.
You should also know that the wheel finishing process is pretty intense. It's why these wheels have a flawless finish.
Because of how detailed the manufacturing process is, HRE wheels take a significantly longer duration before making, packaging, and delivering to owners.
If you are interested in the customized wheels, you will need some patience because, as you can see above, the manufacturing process is quite long. But you are assured of a quality product that will perform beyond your expectations.
In determining whether HRE wheels are good or not, we must look into how they are made. Hopefully, the above helped you understand why these wheels are durable.
Pros of HRE Wheels
Our review would be incomplete if we didn't dive into the benefits and drawbacks. Let's start with some of the positive things you can get from HRE wheels.
• These wheels are exceptionally strong.
Unlike most wheels you will find in the market, HRE wheels are super strong, making them very durable. You may spend a lot of money buying them. But this investment will serve you for very long.
• HRE wheels guarantee brilliant performance.
Due to their manufacturing process, HRE wheels are lighter and have lower rotational inertia. That gives you better control on the road even when you accidentally come across an obstacle. With these wheels on, you are assured of excellent ride comfort.
• They are available in three different designs.
We have already introduced the three designs offered by HRE wheels. One quick look at them, and you will fall in love with this brand. We will, later on, discuss their FlowForm design.
• The last benefit of HRE wheels is their appealing aesthetics.
No matter how rare your taste is, you will love HRE wheels. These wheels have a beautiful finish that will leave heads turning wherever you drive to. With HRE, you get both performance and beauty.
Cons of HRE Wheels
Though they perform well, these wheels do have their drawbacks. These cons include;
• Being a high-end wheel brand, HREs cost an arm and a leg.
Not literally, but the cost of these wheels is high. As an average car owner, or if you are interested in buying wheels for your daily drive, HREs may put a huge dent in your pockets.
Nonetheless, if you own performance or high-end vehicle, you should buy HREs without hesitation.
• These wheels take longer to manufacture.
As you have seen the manufacturing process, it's tedious and complicated. If you order custom wheels, you may have to wait for a while. Also, there is a chance that the dealer near you doesn't sell HREs. Therefore, you may have to engage in some searching.
What are the Main Features of HRE Wheels?
• Design
Being a high-end wheel company, you can expect the designs to be complex and geared towards improving performance and aesthetics. Their wheel designs also have different spokes.
You can choose from the Y, V or 5-split spoke. The choice is yours. Remember, there is the option to have a fully customized wheel design.
• Lightweight
A key attribute of all HRE wheels is that they are lightweight. Therefore, they can brake much better and can easily bypass obstacles. If you are tired of driving around with heavy wheels, HREs will give you a much better experience.
• Variety of Sizes
Size plays a critical role when choosing a wheel brand. At HRE, you can choose from 17inches to 24inches.
No matter how big or small your car is, you should find a wheel that fits perfectly on your car. Also, if you have been thinking of upsizing or downsizing, HRE gives you that option.
• Innovative
HRE wheels boast innovative designs. Some of the above features, such as the wheels being lightweight and still very strong, are quite impressive.
If that's not enough, HRE is working on a 3D design. When released, this design will take the wheel industry by storm.
HRE FlowForm Wheels
If you are accustomed to HRE wheels, you are probably aware that they are made through forging. However, their FlowForm line is made through casting.
Before you start having doubts, please note that these FlowForm wheels also undergo a rigorous casting process which makes them fairly durable.
These wheels are made by pouring molten aluminum over mold, which is rapidly cooled to make it stronger.
HRE introduced FlowForm to cater to car owners who are shopping on a budget. Unlike most cast wheels found in the market, HRE FlowForm is lighter.
This means better handling and a comfortable ride. The design is also impeccable and will make your car stand out in the crowd. The grip offered by these cast HRE wheels is excellent.
Even though FlowForm can't match up to the strength of HRE forged wheels, they are better than most options you will find in the market.
If you are on a budget and want something more affordable but from a recognized brand, you can go for HRE FlowForm wheels.
Should I Buy HRE Wheels?
If you feel like all the above benefits and features are worth investing in, then a set of HRE wheels would be perfect for your car.
These wheels are made for car owners interested in lightweight wheels that offer better traction and vehicle control.
Also, if you prefer a durable wheel that will withstand the toughest conditions, HRE wheels are an excellent option. The ideal candidates for HRE wheels are supercar, sports, and luxury vehicle owners.
We have talked a great deal about the performance HRE wheels offer. These wheels look amazing. You should visit their website and look at some of the options you can buy from.
They are available in different finishes, and the best part is that you can have them customize a wheel for you.
Though expensive, HRE wheels will give you value for money. If your budget doesn't allow it, you can always choose the FlowForm, which is made through casting and is slightly affordable.