Every car owner knows that their car paint won't stay perfect forever. No matter how careful you drive your car or park it in enclosed spaces, chips, scratches, and rust spots are inevitable. It is because of this reason that car paint kits were manufactured.
Car paint kits such as Chipex and Dr. Colorchip allow you to correct small blemishes on your paint instead of getting a full re-spray.
So, if a flying stone accidentally chips your car paint? With the right car paint kit, you can restore damages to your paint as well as its clear coat.
Similar to other products, not all car paint kits are manufactured equally. Some are more effective than others.
In our review, we are going to compare and contrast two of the most popular car paint kits; Chipex and Dr. Colorchip. Both these kits contain a small can of paint that can match your car's original paint.
When applied, they will repair chipped paint and return your car's paint job to its former glory. Despite doing the same job, that is paint correction, Chipex and Dr. Colorchip differ in several ways which I will share with you later on.
Let's kick off our review by looking at each of these products.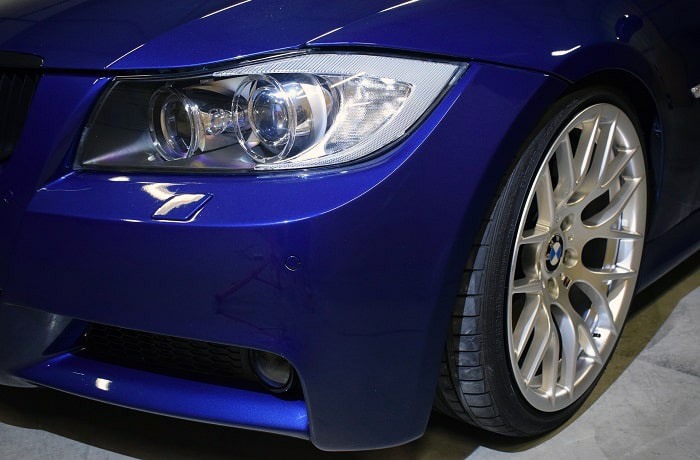 Dr. Colorchip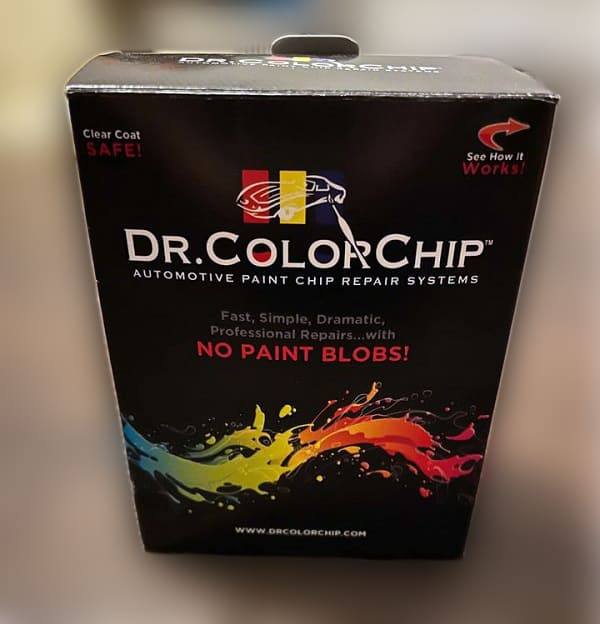 Ranked among the best car paint kits for stone chips, Dr. Colorchip does a commendable job at hiding those tiny stone dents on your car surface.
Be it at the bonnet or on the side, Dr. Colorchip will repair chipped paint and make your car look as it used to when you first bought it.
This kit comes with all the necessary tools and equipment needed to repair your car paint. You don't have to be a mechanic or a professional detailer for you to use this kit.
In the package, you will find brushes, squeegees, and paint that will help you in the application process.
Dr. Colorchip is formulated to repair stone chip damage, so, if your car has been on the receiving end of loose stones on the road.
This is the ideal repair kit for you. Compared to other kits, Dr. Colorchip offers lasting results, and its paint blends easily with the original paint. After applying it to your car, no one even yourself will be able to tell the difference.
Chipex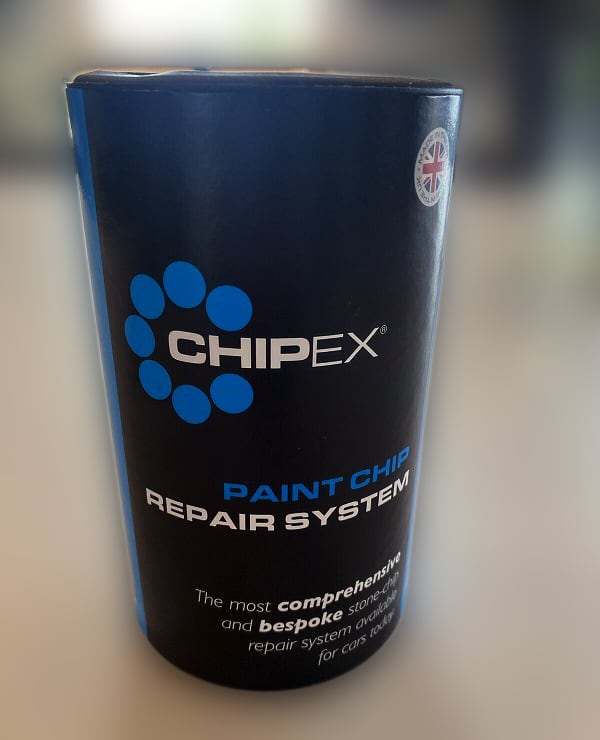 This car paint kit brand is well known for providing the perfect color match for your car. The biggest fear car owners have is using a car paint kit only for the paint not to match their original car color.
This makes your car look weird and old. Chipex when launching this brand, was aware of the challenges car owners go through when correcting their paint. And that's why they are very keen on color matching.
Other than guaranteeing a 100% color match, Chipex paint is of high quality and will cover scratches, chips, and any dents that may have damaged your car's clear coat.
According to the company's website, all paints are hand-mixed to ensure you get the right match. Also, Chipex has friendly and helpful customer support that is always available to answer your queries.
Dr. Colorchip vs Chipex – Differences
At Dr. Colorchip, car owners can choose from 4 kits. Whereas at Chipex, there are only 3 available kits. Though not much of a difference I believe the more kits available the more options you have.
If the paint damage on your car is minimal then you should go with a smaller kit, and vice versa if the damage is enormous.
Chipex is More Focused on Color Matching
Compared to Dr. Colorchip, I have to praise Chipex for their efforts in ensuring car owners find the perfect color match.
In the past I have been a victim of using the wrong paint color on my car and every time I saw that spot, my heart sunk. It was so frustrating that I had to get a new paint job.
Anyway back to Chipex, when you visit their website to place an order, you are asked to enter your car's color code, name, or make so that they can give you the best kit.
Dr. Colorchip is Better at Repairing Stone Chips
If stone chips are the source of your car paint woes, then you are better off getting a kit from Dr. Colorchip. Their paint boasts of a strong formula that will fill in the chips left after loose stones have hit your car.
This brand unlike Chipex gives you all the necessary tools to ensure a fast and easy application process.
Chipex vs Dr. Colorchip – Similarities
Both being car paint kits, you can expect a lot of similarities. For instance, with the two kits, you can be assured of proper paint correction.
Provided the damage on your paint is not severe, the Chipex and Dr. Colorchip paint kit will cover the chips and make your car look as good as new.
Also, whether you buy the Chipex or Dr. Colorchip, you will get a container with paint, micro-brushes, squeegees, and a microfiber towel.
The Dr. Colorchip and Chipex kit are easy to apply and you don't need to have any special skills to repair damaged paint on your car.
Irrespective of which product you decide to go with, there is something that you need to know. Dr. Colorchip and Chipex will offer a certain level of paint correction.
The stone chip dents on your paint will be covered but the results won't look as good as new. If you focus hard, the dents will be slightly visible.
So don't expect either kit to hide the chips completely. Because the paint in these kits isn't similar to the original one used, it will fade with time.
What's Better about Dr. Colorchip?
There are so many reasons why you should get Dr. Colorchip if your car paint is damaged. This brand doesn't only just make the best paint corrector for stone chips but they also help you get the right paint for your car.
On their website, there is a search bar where you can find your ideal paint by entering the year, make, or model. You can also directly search for your car's paint by keying in the code.
Dr. Colorchip also has 4 kits for you to choose from. The difference between these kits is mostly the tools included in the package. If you want the full kit then you may have to part with more cash.
This brand has a lot of positive reviews online and most people commend this kit because of how easy it is to use. And how you can use its squeegee to fix the paint on the small chips on your car paint.
This kit will offer you fast, simple, and permanent chip repair. It also protects car paint from rust and is the ideal paint correction product for road rash.
Every kit comes with factory paint that will blend easily. Dr. Colorchip allows you to choose from 2 car care packages that come with industry-leading tools.
What's Better about Chipex?
The 100% color match guarantee is the biggest advantage of using a Chipex car paint kit. Out of the many kits that exist out there, Chipex is one of the few manufacturers that creates advanced car touch-up paint.
Similar to Dr. Colorchip, Chipex will help you get your hands on the right touch-up paint for your car by asking for details on your car's make, model, and year of manufacture.
This DIY kit can be applied by any car owner irrespective of their experience and knowledge in paint correction.
It comes with all the necessary tools and a guide on how to apply the paint corrector to your car. It is a faster and more convenient alternative to respraying your car. This kit is quite affordable and will make your car look great by getting rid of chipped paint.
Other than stone chips, Chipex works to remove scuffs and small scratches on your car paint. It has been tested and certified for use in repairing paint.
Even though it is not a magical cure for damaged paint, Chipex will offer permanent repair to minor paint issues that can lower the value of your car.
Who Should Get Dr. Colorchip and Why?
Dr. Colorchip is a paint touch-up product that is ideal for car owners who have tried all tips and tricks to remove scratches and stone chips on their paint, but with no success.
If your bumper or bonnet has had its fair share of road rash, and all DIY tricks have failed, then you should consider Dr. Colorchip.
This is not your ordinary touch-up paint kit. It features an advanced formula that will get rid of stone chips. It has a simple application process and the results are permanent.
Who Should Get Chipex and Why?
Chipex was formulated for car enthusiasts that appreciate it when their cars look flawless. With their 100% color match guarantee, this is the touch-up paint to use on cars that have unique paint jobs.
It's easy to use and very effective at masking blemishes on your car paint. The package contains small paintbrushes and microfiber cloths that you can use on bigger scratches.