Changing your car's engine oil is critical if you want it to run smoothly and perform better. Jiffy Lube is a company that offers vehicle maintenance services such as oil changes and tire rotation.
They have shops all over the country, and their rates are quite affordable. If you own a Mercedes, you have a taste for luxury. Therefore, whether it's a car wash or an oil change, in this case, you want nothing but the best.
Jiffy Lube can change Mercedes oil. But you should think twice before driving your luxury vehicle to Jiffy Lube for maintenance.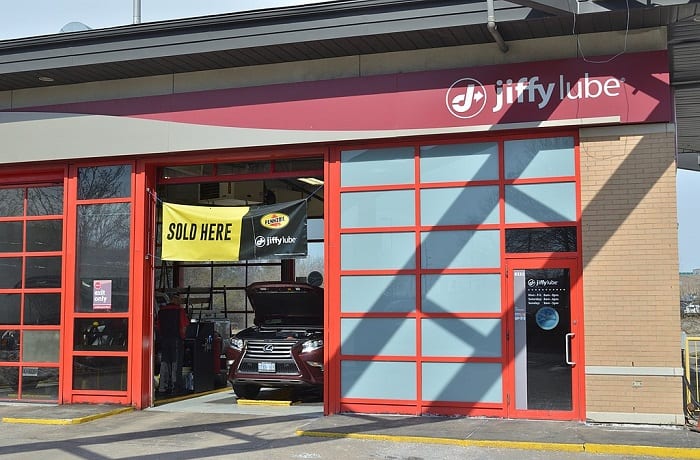 Who is Jiffy Lube?
Jiffy Lube is a popular auto maintenance service provider. They have thousands of franchise stores all over the country. Jiffy Lube offers vehicle maintenance services ranging from tire rotations and oil changes.
Hundreds of cars benefit from Jiffy Lube maintenance solutions, and so can your Mercedes. You have probably come across several Jiffy Lube shops in your town or city. If you haven't, you can find one by visiting their website.
Should I Take My Mercedes to Jiffy Lube for an Oil Change?
Even though Jiffy Lube can change your engine oil, it's better to take your car to a Mercedes-independent mechanic or dealer. A lot of people gravitate towards Jiffy Lube because of their low rates.
However, an oil change is a critical aspect of vehicle maintenance. If you get the wrong oil or something goes wrong during the change, your engine will face it rough.
Mercedes engine repairs and replacements are very expensive. That shouldn't come as a surprise because this is a luxury car brand, and its engine incorporates advanced technologies and features.
Therefore, it's not worth risking taking your Mercedes to Jiffy Lube for an oil change.
Why Shouldn't I Take My Mercedes to Jiffy Lube for an Oil Change?
If you have never taken your car for maintenance at Jiffy Lube, you may not know much about the brand. Here are the top reasons you should avoid getting a Mercedes oil change at Jiffy Lube.
• First, you need to know that Mercedes-Benz requires synthetic oil.
As a car owner, you have probably come across discussions about regular motor oil and synthetic oil. Some people claim that they are all the same. But that isn't true.
Synthetic oil is often more refined than regular engine oil, and it boasts a stronger and better formula that will boost performance. There have been cases where the technicians at Jiffy Lube only use regular motor oil.
As a Mercedes owner, that should be the first thing that discourages you from visiting their shops. Not unless you double-check that the oil you are getting is synthetic, you should avoid Jiffy Lube and any other shop that uses regular motor oil.
• Jiffy Lube often claims that its technicians are well-trained in car maintenance.
Unfortunately, when you visit one of their shops, you will be surprised at how clueless some of their technicians can be. If you drive a Mercedes, this can be pretty scary because your engine features a complicated design.
There are several drain points, and a considerable amount of expertise is needed to perform an oil change correctly. Most Jiffy Lube franchise owners are after profits. This is why they hire untrained personnel so that they can underpay them.
• This isn't more of a reason, but it's a red flag. There are plenty of horror stories about Jiffy Lube.
If you take the time to read more reviews about Jiffy Lube, the thought of taking your Mercedes to them for an oil change will leave you frightened.
Many people blame Jiffy Lube for damages that occurred to their engines after getting an oil service from them.
Others say that certain components of their vehicle were broken. There are so many negative comments about this brand. And that should be a warning sign.
• The other reason why you should stay clear of Jiffy Lube is that their technicians may rush to reassemble the underbody.
Most of these shops have a target to make more sales in a day. That's why they will rush to reassemble the underbody. Immediately after or later, your belly pan may be left gaping open.
The belly pan may come off or get dragged on the road when exposed to the wind. When your Mercedes is getting an oil change, the person handling this task needs to take their time and ensure they get everything correctly.
If they are in a hurry and, to make matters worse, they are not experienced. There is a lot that can go wrong.
• There is a probability that the filter used will be of regular quality.
Considering that the technicians at Jiffy Lube lack experience with Mercedes engines, they won't only use regular oil but will use ordinary filters.
The chances of finding a specialized Mercedes filter for your engine at Jiffy Lube are low. This means you will drive away with low-quality engine oil and filter. You may save some money now. But in the long run, you will be hurting your engine.
Is Jiffy Lube that Bad?
Not at all. Jiffy Lube has certain qualities that make them a popular auto maintenance shop. Here are some of the positive characteristics of Jiffy Lube shops;
• The cost of a Mercedes oil change is way low than what you would pay your dealer or a special Mercedes mechanic.
Most of the time, their fees are a fraction of what you would pay elsewhere. The money can be tempting, but it's not worth the risk.
• Jiffy Lube technicians will perform an oil change in a short duration.
Unlike a mechanic who would take some time to change the oil and also perform other forms of maintenance, at Jiffy Lube, your Mercedes will be in and out in a jiffy.
• The third positive trait of Jiffy Lube is that their shops are everywhere.
You don't have to waste time looking for a Jiffy Lube shop. As you drive around your town or city, you should spot one or several of them.
Jiffy Lube, over the years, has been using its rates, speed, and convenience to market its services. It has worked well because Jiffy Lube shops are often packed with cars.
If you care about your Mercedes, you can either take your car to Jiffy Lube and strictly supervise what the technicians are doing. Or you can have an expert correctly perform the oil change.
Where Should I Take My Mercedes for an Oil Change?
If your Mercedes is due for an oil change. There are two places you should take it;
1. A Mercedes Dealer
For car owners that bought their vehicles from a Mercedes dealer. That is the best place for you to take it for an oil change. There should be expert technicians at your dealer who specializes in maintaining these vehicles.
Your dealer will do a great job. They will use synthetic oil because they understand the importance of this type of engine oil. Your car will be in safe hands.
And the good thing about the dealer is that if there are problems in the future, you can always come back and get help.
It's important to retain a mutually beneficial relationship with your Mercedes dealer because they are well-versed in the required maintenance for your vehicle.
It's important not to put more emphasis on money than the well-being of your car. Remember, you always get what you pay for.
Mercedes dealers have been known to overcharge clients. If you feel that your dealer is charging too much for the oil change, take your car to the expert we will mention below.
2. An Independent Mercedes Mechanic
There is one thing all Mercedes owners need to have: a reputable and reliable mechanic. Even if you own a Mercedes, it is bound to run into issues every once in a while.
It would be best to look for an independent mechanic specializing in Mercedes cars. There should be hundreds of mechanics around you.
Research thoroughly till you can identify an expert who's knowledgeable and skilled. Become a regular, and you will never have to risk getting an oil change at Jiffy Lube.
When looking for an independent mechanic, you need to ensure they use the best type of oil and filters. They should also have advanced tools and equipment to ensure they can diagnose problems with your vehicle.
The best mechanic that should be performing an oil change on your Mercedes should be trained and experienced. Don't hesitate to ask for credentials and supporting documents.
Should I Change My Mercedes Engine Oil?
If you are contemplating visiting Jiffy Lube, there are a couple of reasons. You may not have the knowledge and experience.
Or, you may want to save money on oil change costs. If the latter is your main reason, you should learn how to do it yourself.
Changing the oil on your Mercedes-Benz isn't rocket science. As long as you have the instructions on how to do so, it should take a short duration, and you can save a lot of money.
All you need are the proper tools, a quality air filter, and Mercedes engine oil. This procedure should take a couple of minutes or an hour if it's your first time.
Was this article helpful?