When you look at the names of these two companies, you may think that Turtle Wax deals mainly with car waxes and Armor All is some form of sealant or protectant for car paint.
Even though this is true to some extent, both these companies deal with more than just waxes and sealants. They make nearly all car care products that you may need to enhance the aesthetics of your car.
For a car owner interested in using car care products, quite often, you will be torn between sourcing your products from the two companies.
In this piece, we are going to do a head-to-head comparison of Turtle Wax vs. Armor All. We will start by looking at each brand and proceed to list the similarities and differences.
By the end, you should be able to make an informed decision on which company suits your interests more.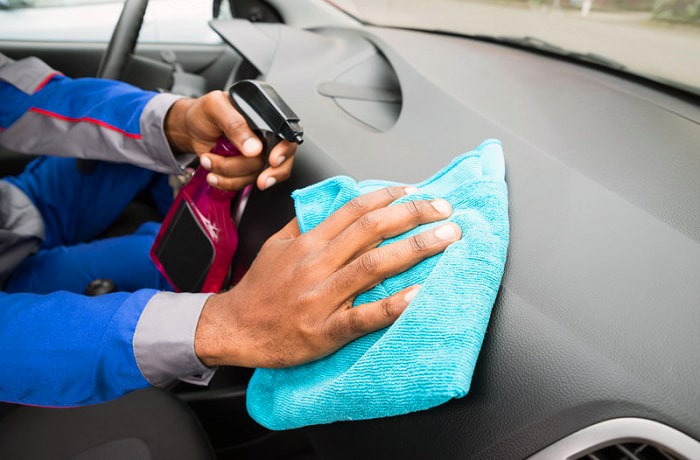 Who is Turtle Wax?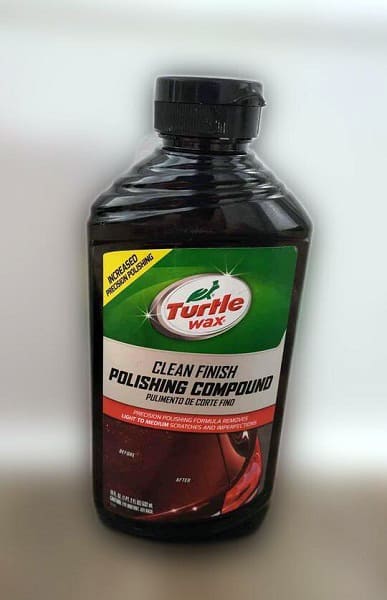 One of the main reasons why Turtle Wax is so popular is because the company has been around for decades.
Having been founded in 1941 by Benjamin Hirsch in Chicago, Turtle Wax has grown from a small company into an international one with its products being available in nearly all corners of the world.
Turtle Wax's main product which is their car wax was first known as Plastone. Later on, because the wax resembles the turtle's hard shell, it was rebranded as Turtle Wax.
Benjamin was the guy who renamed this product and little did he know that his company would make it to the 21st century as one of the most popular car care products.
Turtle Wax as a company has seen a lineage of family ownership and management. We have to hand it down to this brilliant team for their efforts in the company's success.
With their products in more than 100 countries, Turtle Wax is not your average automotive care company.
They deal with cleaning and polishing products for your car's glass, painted surfaces, tires, and wheels. Their products are available for both professional and DIY detailers.
And as if cleaning and polishing products are not enough, you can also get performance chemicals for your car. This includes engine oils and other treatment products that you can use to service your vehicle.
Who is Armor All?
On the other hand, Armor All is a line of car care products that are developed by the American Company Armored AutoGroup which is based in the US.
This car care brand deals with liquids, gels, sprays, and other products that clean, protect, and add shine to your car's interior and exterior.
All Armor All products are made with chemicals and compounds that have been passed as safe to use on various car parts for aesthetic purposes.
Turtle wax was developed in the 1940s, what about Armor All? Though it was founded a little bit later on, Armor All can't be considered a newbie in the detailing industry.
It was founded by Alan Rypinski, a marketer and inventor of Trid-On which was a popular product back in the '70s.
The first product from Armor All was sold at a shop in Santa Ana. It was so beneficial to the point that it attracted the likes of popular magazines like Hot Rod.
The name Armor All was obtained when Allan sold the right to his products to a company known as the McKesson Corporation.
Armor All products were received with a lot of enthusiasm because, by the time it reached 1987, they had sold more than $100 million. A year later, they also bought Borden Inc. car care products which were very popular then.
Over the years, Armor All has been owned by different companies with each owner introducing newer and more advanced solutions.
Currently, the Armor All brand line is owned by Armored AutoGroup. This is after the company was bought by Spectrum Brands in 2015.
How Are They Different?
Turtle wax has been there for longer. The 20-year difference may not seem like much at the moment but back then it played a big role in how popular the different brands are.
Most people's grandparents used turtle wax, they then taught their kids to use the same products and this has been passed down to our generation.
Most people love and prefer Turtle Wax not because their products are superior but simply because it's what they are used to.
It is also worth mentioning that Turtle Wax products such as their wax, give a better shine than Armor All.
However, before you start thinking that Armor all products are ineffective, you should know that they have one of the best car interior cleaner sprays in the market.
So, the bottom line is, that not all products from either company can be categorized as the best. You have to try them so that you can determine which suits you most.
How Are They Similar?
Both brands;
• Give you better and longer-lasting results
If you have been considering buying your detailing products from the two brands, let us assure you that you are on the right path.
Whether you go with Armor All or Turtle Wax, you can be assured of quality products that offer better and longer-lasting results than other brands.
• They make the same products
Be it wax or shampoo that you are after, you can easily get them from both Turtle Wax and Armor All. Even though the formulas are different, they make the same products.
And each company has in stock anything you may need to improve the aesthetics of your vehicle.
• Have made their products widely available
No matter what state or city you are in, you can easily get your hands on either Armor All or Turtle Wax. Both companies have invested significantly in marketing and making their products easily available to their clients.
Step into any auto shop today and you will find all products from all brands. You can also order them online.
What's Better about Turtle Wax?
There is one fun fact you need to know about Turtle Wax before we list some of the things that are better about it. Did you know that Hirsch, the founder, used to go to parking lots and shine one fender of every car he would find?
He would then wait patiently for the owners to come and be impressed by the marvelous job he had done. And then convince them to buy the wax.
This brand is the result of a hardworking man who nearly went bankrupt as he tried to sell his idea. And considering how dedicated Hirsch was, the success of Turtle Wax shouldn't come as a surprise.
By the '60s, Turtle Wax had gained recognition in the automotive care industry and that's when their products began being sold at large scale.
Fast forward to the 21st century, Turtle Wax is a reputable car care company. Their products are of high quality and they are an award-winning auto-care manufacturer.
Their products are available in all parts of the country and you can be assured of an impressive finish whenever you use any of their products.
What's Better About Armor All?
When it comes to protecting your car, no company can compete with Armor All. Even by just looking at its name, Armor All is an automotive care company that has plenty of experience in making the best products that will ensure your car looks better for longer.
For the years that this company has been in operation, Armor All has been at the forefront of creating innovative solutions to most detailing issues.
A good example is Armor All Cleaner which is perfect for Do It Yourself. And that's not all, they have a bunch of powerful polishes and waxes that are easy to use and leave amazing results.
They also have several protectants that will help you retain the resale value of your car. What we love most about Armor All is that they have a wide range of products for you to choose from.
This is one of the reasons why they have remained to be a market leader. Online, Armor All has got tons of positive reviews and people trust their products.
Their formulas are powerful but remain gentle enough to the point that it doesn't damage your car paint or other parts.
Who Should Get Turtle Wax and Why?
From our research, we have concluded that Turtle Wax is perfect for professional detailers and those interested in a brand that has been there for a long time.
As a professional detailer, you need to stick to a brand with a good reputation. This shows your clients that you have good taste and are keen on quality.
Turtle Wax car care products can help you with that. Also, if you value experience when choosing which company to work with, Turtle Wax is your best option.
Who Should Get Armor All and Why?
On the other hand, Armor All was created for DIY car detailers and car owners looking for a brand with advanced car care products.
Most Armor All products are very easy to use and this appeals to many Do It Yourselfers. Their products offer lasting results and have a very friendly customer care team.
Should you run into any problems or have questions, you can always get in touch with them.
Was this article helpful?