Whether you have been driving for 6 months or 6 years, you have probably heard about chemical guys. They are amongst the most popular car detailing product manufacturers in the world with their commodities being available in nearly all auto shops.
For a brand that is so popular, Chemical Guys have in the past received their fair share of criticism from both car owners and professional detailers.
If you are researching whether Chemical Guys products are any good, chances are, you have come across both positive and negative reviews of the brand.
If you are feeling confused about whether to start using Chemical Guys products or avoid them altogether, in this article, we are going to set the record straight by educating you on all you need to know about this auto-detailing brand.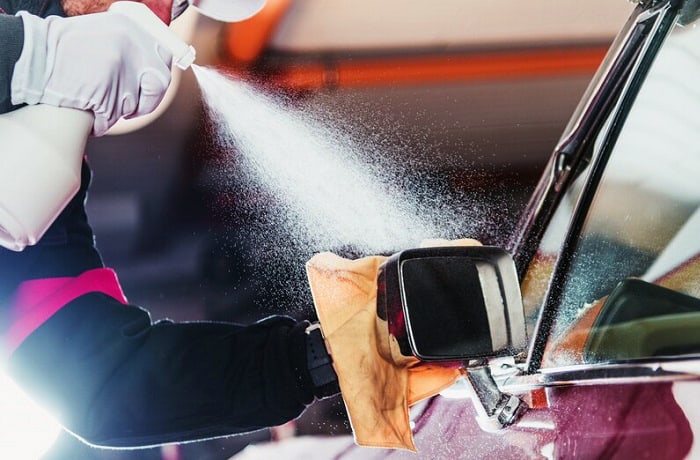 What's the Fuss with Chemical Guys?
Overall, Chemical Guys is a great auto-detailing brand. They make hundreds of auto-detailing products and most of them offer satisfactory results.
Chemical Guys are more than just auto-detailing product manufacturers, they invest heavily in providing their buyers with educative content on how to maintain and take care of their vehicles.
However, Chemical Guys have been in the limelight for over-marketing their products. There are lots of negative opinions regarding this brand's marketing approach.
They often come off as too 'salesy' compared to other brands at their level.
The modern consumer has a very delicate mind. Most companies have realized this and as you read this article, they have succeeded immensely in selling their products.
Chemical Guys has an aggressive marketing strategy. Most people feel like this company is only after selling them a product and not solving their problems.
Perhaps they may have not been aware of how bad their marketing strategy was, but that is no excuse. As a car owner, you need to buy a product because of its usefulness not just because of marketing gimmicks.
And as good as their products are, their advertising might mislead car owners who are new to detailing. Another area that Chemical Guys has failed terribly in is releasing many products for one task.
If you have taken a look at some of the detailing products from Chemical Guys, you will realize that there are many products from the same company that solve the same problem.
For instance, Chemical Guys have more than 5 different car wash shampoos which all can be used to clean your car.
This begs the question; Why can't a brand utilize all its efforts and make one superior car wash soap instead of flooding the market with tens of them and confusing innocent buyers?
On their end, this is an excellent strategy. The more products they have in the market, the more sales they will make. However, consumers find it hard to choose from many products, especially if they all solve the same problem and come from the same brand.
When we add all the above issues with their unresponsive customer care service, Chemical Guys may not be the best auto-detailing product manufacturer as some people would like to say.
Be it as it may, Chemical Guys' auto-detailing products are very effective and reliable. That we all have to agree on. They are popular amongst professional detailers as well as car owners because of how user-friendly their detailing products are.
Therefore, before we move on, there is one thing you should know. No brand is perfect. And even though Chemical Guys have some flaws, you can rely on them when it comes to usefulness and value for money.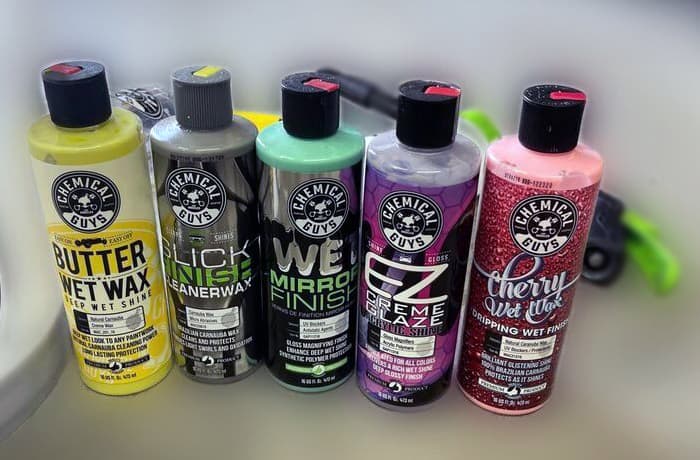 What Do Car Owners Think about Chemical Guys Products?
Who better to tell you how good Chemical Guys products are other than the people who use them? The good thing about this brand is that they are very popular.
This means that they have many clients and so, there are plenty of reviews online that can help us gauge how good their products are.
Below, I have compiled some of the different opinions users of Chemical Guys have towards their products.
• Their products are very effective
Whether you buy wax or shampoo from Chemical Guys, one thing you can be assured of is the product's effectiveness. 7 out of 10 reviews praise how useful their products are in enhancing the look of your car's exterior and interior.
• They have a wide variety of products
Earlier we addressed this as one of the cons of Chemical Guys. However, it all depends on a consumer's perception. Some people prefer to have many choices.
And if you are one of these people then you will love the many products that are made and sold by chemical guys.
This brand can present you with at least 5 different products that solve the same task. It is up to you to research and find out which product suits your car detailing needs.
• Chemical Guys provides a lot of informative content
Very few detailing brands do what Chemical guys do. They don't just formulate the best-detailing products in the market, but they also educate you on how to use these products to detail your car.
This makes them a favorite, especially amongst newbies who want to learn all they can from professional detailers. On their website, you can learn from instructional videos and blogs.
• Their products are expensive
As I was going through reviews posted by some users, I did come across several discussing how expensive their products are. Not to defend Chemical Guys, but hey if you want quality, be ready to pay for it.
You can find detailing products for any budget. However, if the price is a key factor to you, then be willing to negotiate on quality. That's the number one rule when sourcing car detailing supplies.
• Some of their products are excellent and others aren't so good
There are many reviews online that highlight how some of their products are top-notch and others are below average. This is normal for every car care brand.
As a car owner interested in using Chemical Guys products, you will have to try their products yourself so that you can judge which are good or bad.
Of course, you will have to research thoroughly first. In my experience, a certain product may work for you and it may not do the same for another person. Therefore, don't believe every user review posted online. Exercise caution.
Why Shop Car Care Products from Chemical Guys?
There are plenty of reasons why you should shop for auto-detailing products from Chemical Guys. Here are some of them;
• Chemical Guys are very keen on customer satisfaction
That is evident when you visit their website or garage. This brand knows how to utilize holidays and special events to give their clients discounts or offers on some of their products.
Their staff understands the importance of building bonds with their clients and you will feel very welcomed even before you purchase from them. This approach is one of the reasons why they have many loyal buyers.
• They have the best kits for any auto-detailing job
If you are just getting started with car detailing, you will realize that you need more than one product to achieve your desired results.
Chemical Guys understand this and that's why they make perfect kits for all budgets and detailing needs. They also have starter kits for beginners who are just getting started with detailing.
• Chemical Guys are your one-stop-shop for everything related to detailing
I don't think that there is a detailing product chemical guys don't make. Every time I search for a ceramic spray coat, a sealant, some wax, or scrubbing gear, there are always recommendations for a product from Chemical Guys.
These guys make everything. When you make them your brand of choice, you will never have to look elsewhere for any product you need. They even have a product finder on their website.
• They offer their users hands-on training
I can't emphasize enough how useful Chemical Guy's hands-on training is. Not all of us are born equipped with detailing skills.
Many car owners struggle with the easiest detailing jobs because they neither have the experience nor the technical know-how.
With chemical guys, you don't have to worry about this. They will teach you how to wax your car like a professional and so many other things.
• They also sell Chemical Guys merchandise
I love how chemical guys perceive their brand as a family and not just an ordinary company. This shows dedication and willingness to be actively involved in the lives of their customers.
Once you start using their products and love how effective they are, you can buy their merch and rock it wherever you go. Professional detailers can also use chemical guys' merchandise as gifts and rewards to their favorite clients.
• Their products can help you perform the most complicated car detailing job
Their products are well known for being infused with the latest technology that is safe on car parts and user-friendly.
Even though they do have their drawbacks, Chemical Guys is a detailing company every professional detailer and car owner can rely on.
They have lots of great deals and with every product bought from chemical guys, you get a touch of quality.
Was this article helpful?