Hyundai often describes the interiors of some of their car models as having leather seating with heated front seats.
They also go on to add that their seats also feature cloth inserts, polyurethane leather, genuine leather, or a combination of the listed materials.
As an individual interested in buying a vehicle from Hyundai, the above description can leave you confused as to whether this brand really uses real leather in its interiors.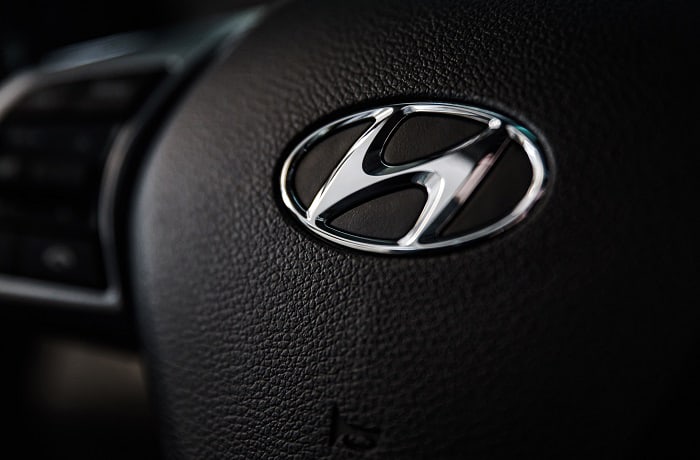 So, Is the Leather in Hyundai Interiors 100% Genuine?
It depends. Hyundai does use real leather but not in all of their cars. You can expect to find genuine leather in some of their models that were created specifically to offer luxury to their owners.
Also, if you get the limited leather trim in any of the Hyundai models such as the 2020 Elantra, you can be assured of getting genuine leather.
In other models, however, you have to be very keen, lest you may get vinyl interior thinking that is leather.
What we love most about Hyundai is that they are very honest in their descriptions. If you look at the manual, Hyundai should have mentioned the material used in the interior of that particular vehicle.
The manual also includes the trim as well as other features of the vehicle. This information can also be obtained from the official Hyundai website. There, you can find information on all you need to know about your car.
Which Hyundai Models have Leather Seats?
Before we list some of the popular Hyundai models that have leather seats, we should mention the following.
Just because an interior looks like leather, it doesn't mean it's authentic. Faux leather also looks like leather.
Some designers have even perfected leatherette to look exactly like leather. So, just because an interior of a Hyundai looks like it's made of leather, don't buy the car right away without confirming.
Here are some of the Hyundai models which have real leather;
In Elantra's Limited leather trim package, you will find genuine leather on the seats, dashboard, and upholstery.
The Hyundai Santa Fe also has a leather option that comes with heated front and back seats. The standard package features a cloth interior.
Surprisingly, the latest Hyundai Tucson only features leather seating surfaces. This means that you shouldn't be shocked when you find leatherette on some parts of the dash or upholstery.
How to Tell If the Leather in a Hyundai is Authentic or Fake?
This is a very common question that car buyers always ask. Now that you know Hyundai uses both real and fake leather in their vehicles, you need to be very sharp when buying their vehicles.
After all, it is not always when you may be able to research and find out which models have leather trims and those that have a combination of the two.
Being able to tell real from fake leather gives you an added advantage when shopping for a vehicle because you won't be easily misguided by dealers.
From a visual perspective, it can be hard to tell leather from vinyl. But when you touch it, you can tell the difference between these two.
Vinyl has stiff and artificial touch. Leather on the other hand has a softer and natural feeling. If you have had some experience with seating or touching these two materials, you can tell leather from vinyl easily just by touching it.
This method may not be ideal for newbies, so here is another way you can differentiate the two. If you are unsure about whether the material in a Hyundai is leather or leatherette, look on the backside.
If there is cloth behind the material, that is vinyl. Leather has no backing material, what you get on the top is exactly what should be on the bottom.
This method of differentiating leather shouldn't be a problem because there is always some extra material on the edges of car seats.
Another method of detecting leather is by pinching or pressing on the material. Authentic leather always leaves behind some wrinkles when the leather is pinched or pressed.
Vinyl on the other hand doesn't react to either of the two activities. This method isn't 100% reliable because some vinyl materials wrinkle when pinched.
What are the Pros of having Leather in My Hyundai?
The main benefit of having a leather interior in your Hyundai is that it will make your seats more comfortable. Leather seats have a silky smooth touch that ensures you enjoy driving around in your car.
It also looks pleasant and luxurious. For years, leather has been the go-to choice for most car interiors, and this is because of the level of elegance it brings to your car.
Despite its benefits, leather also has drawbacks. Leather gets hot easily, especially if it is black.
During summer, you may not have the best experience when you leave your car parked under the sun.
Also, the demand for leather interiors in cars has subsided because of the increased awareness of animal cruelty. For vegans and animal rights activists, other materials may be a better choice for the interior.
Are There Car Brands that Use 100% Real Leather?
Yes, there are. If you are a fan of luxury brands such as Rolls Royce, Porsche, Bentley, Range Rover, and Mercedes, you can be assured of getting 100% real leather in your interiors.
The more leather is used in a car, the more expensive it will be. Therefore, do not expect to find genuine leather in the most affordable cars.
With Hyundai, you can opt for the leather limited trim package which is available in several models. These also have real leather, but it may be blended with faux leather.
Car brands nowadays have the habit of only using real leather in areas where the skin is likely to touch such as the seating area and the back.
Is It Worth Paying More for Real Leather?
If it matters to you, then you should pay more for real leather. In the case of Hyundai, there are limited leather trim packages that cost slightly higher than standard models.
For car owners that love and appreciate the soft and luxurious feel of leather, you shouldn't hesitate to spend more.
Leather upholstery isn't only expensive when purchasing a car, but it is also expensive to maintain. Make sure that this is something you are ready for before buying a Hyundai with a leather interior.
What Hyundai Leather Interior Colors are Available?
To stay ahead of competitors, Hyundai provides its clients with various leather interior colors. This includes pure black, beige, brown, gray, and saddle.
These colors are also available on the vinyl interiors. When choosing the best leather material color to have in your Hyundai, consider the color of the paint as well as ease of maintenance.
Does Hyundai Use Real Leather on the Steering Wheel and Gear?
This seems to be a standard feature in all Hyundai vehicles. Even when the material used on the interior is faux leather, Hyundai has made it compulsory for the gear lever and steering wheel to have real leather.
These two being some of the most frequently touched parts of the car interior, it isn't surprising that Hyundai uses real leather on them.
Another reason why Hyundai uses genuine leather on the steering wheel and gear is that leather is not slippery, absorbs moisture and it's more resistant to wear. These features make it an excellent material for the steering wheel and gear.
What Interior Designs Can We Expect from Hyundai in the Future?
From an interview Hyundai's senior designer Elizabeth Curran had with CNET, we were able to pick up on the company's plans for their interior design.
The first thing that caught our attention was Hyundai's bold move of using an all-blue interior in the 2020 Hyundai Venue Denim.
This was an attempt by the team of designers at Hyundai to move on from the ordinary interior colors. According to Elizabeth, car buyers are bored with the traditional black interiors and new colors are likely going to spice up car interiors.
Therefore, if you have been paying attention to Hyundai and their interiors, expect lots of more fun trims and colors in the future.
Other than that, the company is also focused on improving driver experience this is why most recent models have both aesthetically pleasing and motorist-friendly interior designs.
Where Does the Leather in Hyundai Come From?
Be it a full leather trim or just on your gear knob and steering wheel, Hyundai owners need to know where the leather used in their vehicles comes from.
Considering the high demand for leather interiors and the increased fight against the use of leather in car interiors, car manufacturers are facing it rough when it comes to sourcing leather upholstery.
Also, when you consider the traffic leather in cars undergoes, car manufacturers have to find the best quality. Hyundai prefers leather from cows that grow in northern climates.
The reason is that these cows have thicker skin and are less prone to pest attacks that scar the leather. This is why the leather on Hyundai looks and feels perfect.